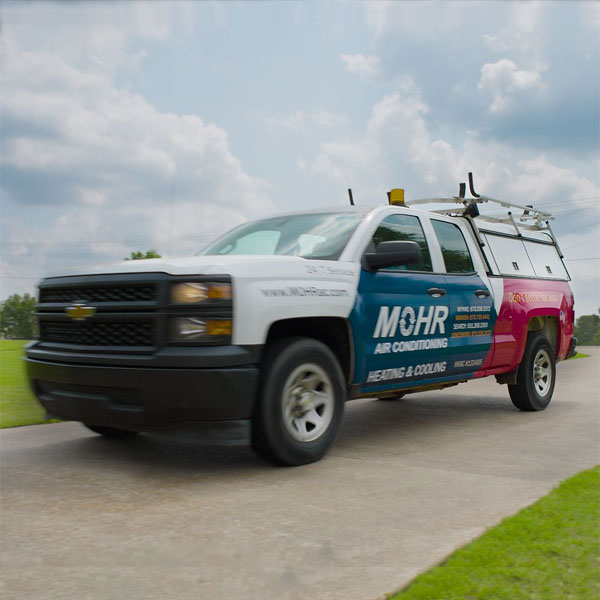 Mohr Air Conditioning is a corporation that was formed from a sole proprietorship, Mohr Heating and Air Conditioning, which was founded in 1968. The new corporation was formed when the son of the owner joined the business to form the corporation. The primary focus of our company has been replacement, service repair, new installation and maintenance for both commercial and residential heating, ventilation, and air conditioning (HVAC) systems.
At Mohr Air Conditioning, we specialize in keeping our customers comfortable. That means we do everything from regular heating and cooling equipment check-ups to emergency service to recommending and installing new equipment. If you have any heating and cooling questions or problems, you can count on our trained service team for prompt answers and service.
Remember, regular maintenance can help extend the life and performance of your existing equipment. Be sure to ask about our Mohr Peace of Mind Program. Should you need new equipment, we offer a full line of dependable, energy efficient heating and cooling products and accessories. We can analyze your comfort needs to determine which products will provide you with optimum comfort and value. With Mohr Air Conditioning, your comfort will extend well beyond the temperature of your home.
It is our philosophy to continually provide quality products and services in a prompt, professional manner at an exceptional value. We understand your needs and pledge to meet or exceed your expectations - no excuses, no hassle, no exceptions. It is our goal to serve your heating and air conditioning needs, being partners in a mutually beneficial relationship.
Mohr Air Conditioning has been servicing and installing high efficient heating and cooling systems in the Eastern Arkansas area for over 43 years. Our customers depend on us for all of their air conditioning and heating system needs year round. From emergency service to new installation and replacement we provide quality products and professional service at a fair investment for our customers.
Please contact us for quick and affordable service!