Mohr Peace of Mind Program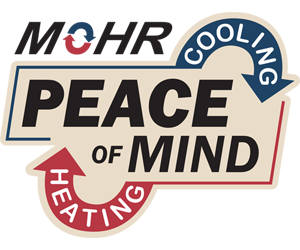 Comfort & Assurance
Mohr Peace Of Mind Agreement is designed for homeowners who want to protect their heating and cooling system investment. Since heating and cooling your home accounts for more than 40% of your utility bills, it pays to make energy efficiency a priority.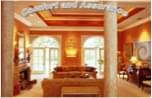 Regular maintenance lowers your safety risks and your energy usage too! Becoming a Mohr Peace of Mind Agreement Customer will give you maximum savings and comfort.
You Will Save Money
Regularly maintained systems will save up to 25% in energy costs
Avoid costly, unplanned breakdowns
Having a HVAC professional seal duct leakage can reduce cooling costs from 15 to 20% or more.
Keeping your filters clean can cut energy consumption 5 to 15%.
A Clogged drain prevent a unit from reducing humidity in the house
Dirty coils can cause premature failure of a compressor and/or a condenser fan motor and higher than normal electric bills.
Dramatization of the effects of Dirty Coils & Filters
BEFORE Cleaning Electric Costs
Unit with Moderately Dirty Coils & Filter
Ton

KW –Hrs
Per Season

Total Cost
Per Season

3

10,670

$928.30

5

15,165

$1,231.20
AFTER Cleaning Electric Costs
Unit after maintenance & clean filters
Ton

KW –Hrs
Per Season

Total Cost
Per Season

3

7,975

$614.75

5

10,302

$824.16
Calculated at 95 degree ambient temp. 45 degree saturated suction temp, R22 refrigerant, 24 hrs operation, 8.0 cent/kw-hr electric rate. Actual savings may vary due to equipment, installation and electric costs.
Your investment in our service agreement includes:
Two Performance Tune-Ups Per Year
Having your system checked regularly enables us to keep your unit running as efficiently as possible, which saves you money on your utility bill month after month. These regular check-ups also enables us to catch problems such as loose or burnt wires, and freon leaks, before they lead to a larger problem such as motor failure.
Click here to view our performance tune-up check list.
Emergency Service
Even when you have an emergency after normal business hours, there will never be an over-time charge.
15% Off Replacement Parts
Example of savings: if the cost of a blower motor replacement was $400, you would save $60 on the repair.
Labor Warranty
All of our labor services are warranted for 30 days. If you have a problem within 30 days of service, there will be no charge to come back out and diagnose the problem. We stand behind our work.
Energy Saving Coil Cleaning
Dirty coils reduce efficiency and cause your unit to work harder, causing parts to wear out faster, and shorten the life expectancy of your unit. Your unit will cost you more month after month on your utility bill if the coils are not kept clean. Test performed by the EPA explain that as little as 1/10th of a centimeter of dirt or dust on a coil could reduce efficiency by 21%. Since the average homeowner's heating and cooling bill is $1,500 per year, a 21% loss in efficiency means you could be wasting up to $315 each year.
Never a Charge for Overtime
With most service companies you can expect to pay extraordinary fees if an emergency requires service outside of normal business hours. Our program customers do not have this added expense when they have a service problem.
15% Off Repair Labor
Our discounted rates save you money with every service call. Our repair trucks are fully stocked so we are able to repair 99% of calls on the first visit.
Entergy Customers May Qualify for Rebates
Entergy utility customers who maintain their energy efficient home comfort systems may be eligible for additional rebates up to $175. Call our office for more details.
Please contact us to discuss our service agreements in more detail. We offer multi-year discounts and will recommend a program that best fits your needs.
Why Mohr Air Conditioning?
Emergency Service
NATE Certified Technicians
Over 40 Years in Business
Fully Licensed & Insured
Satisfaction Guaranteed