Financing Your New Air Conditioning or Heating Equipment Purchase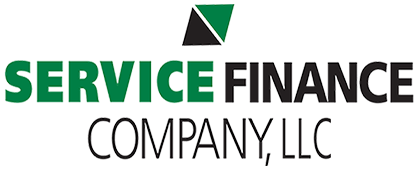 Service Finance Company, LLC
Service Finance Company, LLC is a nationally licensed sales finance company and an approved FHA Title I Lender. We provide in excess of fifty financing solutions which include promotional and standard installment terms for home improvement contractors enrolled in the SFC Financing Program. Our program strives to provide our contractors with the flexibility they require to offer their customers the ability to finance their purchases of products such as: HVAC, Plumbing, Solar, Roofing, Insulation and many more.
Apply Now

Foundation Finance Company
Foundation Finance approves up to 77% of deals other lenders decline. With an emergency-related expense, whenever possible, customers are approved for enough financing to help them not only take advantage of long-term savings with a more efficient system, but also afford additional products and services they may need. It's a dealer/customer win-win!
Some of our program benefits include:
Low monthly payment plans customers love
Attractive low-fee reduced APR, same-as-cash and deferred promotion plans
Competitive first & second look approvals
Please contact us to find out which financing options are available to you, or to learn about special financing promotions.
Apply Now

Synchrony Financial
Expand your purchasing power with Promotional Financing through Synchrony.
Synchrony is one of the nation's premier consumer financial services companies. Our roots in consumer finance trace back to 1932, and today we are the largest provider of private label credit cards in the United States based on purchase volume and receivables.
A simple application process, and fast credit decisions
Unsecured, revolving credit lines
Promotional financing options1
Convenient monthly payment options
Online account management
1Subject to credit approval. Minimum monthly payments required. See store for details.
For all promotions: Qualifying purchase must be made with your Home Design credit card issued by Synchrony Bank and a $29 account activation fee will apply and be charged at the time first purchase posts to account. For new accounts: Purchase APR is 26.99%; Minimum Monthly Interest Charge is $2. Existing cardholders should see their credit card agreement for their applicable terms. Subject to credit approval.
Please contact us to find out which Synchrony Financial financing options are available to you, or to learn about special financing promotions.