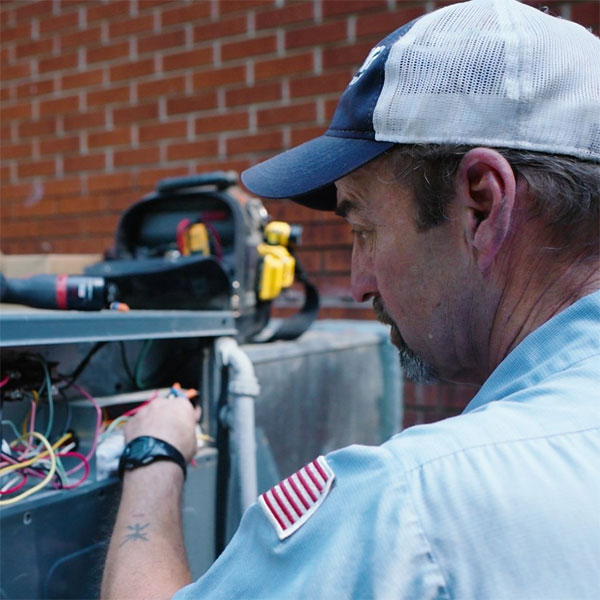 Air Conditioning and Heating Repairs in Arkansas
Jonesboro, Wynne, Searcy & Marion
Your air conditioning works hard in the spring and summer, and an efficient system can make a big difference for your home or office during the hotter months. Mohr Air Conditioning understands that any issues with your AC could be a huge disruption for you and your family. That's why we suggest that you call a technician to repair any issues that your AC unit is experiencing before the hottest months of the year are here.
As licensed contractors and specialists in the field of heating and air-conditioning, we have the tools, the equipment, and the experience to keep your system running smoothly all year long. If you need emergency repair services, our team can get to you quickly and make a prompt repair. In order to extend the life of your system and prevent unexpected breakdowns, we also offer the Mohr Peace of Mind Program to keep your system running at peak performance.
If you have any of the following issues or a complete breakdown of your AC unit, you should call Mohr for a repair before it really heats up in Arkansas:
Unusual sounds or smells coming from your AC – This might mean that one of the components is malfunctioning, in which case it should be replaced for more efficient use of your system.
It isn't cooling the space properly – You might need to change your air filter. If you have changed your filter in the past month or so and suspect that this isn't the issue, call an AC expert at Mohr right away.
Water is dripped from the unit and causing damage to your home – This is another sign that one of the system's components may need attention, but it should be diagnosed by a Mohr technician first.

Commercial & Residential Repair Services
You may not think about how much of your comfort you owe to your air conditioning system, and the Mohr team wants to keep it that way. We provide trusted and professional repair services so you don't have to worry about whether or not your AC will be able to maintain your comfort. From your home's living room to your office space, Mohr Air Conditioning will ensure that you're focusing on what's important to you rather than dealing with a problematic air conditioning system.
Mohr Air Conditioning specializes in commercial and residential repair services. We only use state of the art equipment to analyze which systems will provide you with optimum comfort and value. Our services are backed by the North American Technician Excellence certification, and our team of technicians is continually being trained on the latest developments in the heating and air conditioning industry.
Emergency Repair Service Hotline: 870-238-3372
No matter how inconvenient an AC breakdown can be, Mohr will always work with you to re-instate the comfort of your home or office. Call us immediately if you experience any reoccurring problems with your HVAC system because you might be heading toward a complete breakdown.
Our team is always available for help. Call us for any emergency services.
To help reduce those service emergencies, we offer Mohr Peace of Mind Program to keep your comfort system running at peak performance.