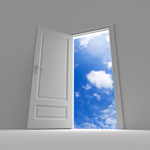 Choose Mohr Air Conditioning for services and products to improve your Indoor Air Quality.
With today's sealed and insulated homes, the air inside your home can be 2-5 times more polluted than the air outside. You may not be able to see indoor air pollution, but it could still be causing issues in your home. Several health effects can be linked to poor indoor air quality. According to the Environmental Protection Agency (EPA), indoor air pollutants can cause severe illness for high risk groups such as the elderly, young children, and anyone with certain preexisting illnesses. Poor indoor air quality can also lead to issues from pet dander, allergens, mold, and other contaminants. It's necessary to understand how your home may be affected by air pollutants in order to know how to address the issue with a Mohr Air Conditioning indoor air quality solution. The following are common sources of indoor air pollution:
Tobacco products
New carpet or flooring
Excess moisture
Pesticides or air pollution from outside the house
Household cleaning or personal care products
Pets in the home
One way to reduce indoor air pollutants is to allow proper ventilation in your home for your appliances as well as your vents. Opening all windows and doors at the same time can help move air through your home and dilute pollutants in the interior air. This might be easier to do when it's mild outside, but there are still ways to continually refresh your indoor air no matter the weather outside. The EPA suggests that warmer temperatures outside can exacerbate poor air quality indoors and outdoors, so you should have additional methods of cleaning the air in your home.

Air Purification with the iWave
At Mohr Air Conditioning, we're consistently looking for new ways to improve the air quality in your home. That's why we recommend the installation of iWave ionizing devices to your current air conditioning system.
When air passes over the iWave, ions produced by the device reduce pathogens, allergens, particles, and odor in the air, creating a healthy environment without producing any harmful byproducts. Utilizing a patented technology called Needle-Point Bi-Polar Ionization, the iWave creates equal amounts of positive and negative ions. When these ions are injected into the air stream, they break down passing pollutants and gases into harmless compounds like oxygen, carbon dioxide, and water vapor.
The iWave family of products have been proven through independent lab testing to significantly reduce a wide variety of pathogens in the breathing zone and the hard, non-porous surfaces. You'll find that iWave's advanced technology provides the most sophisticated air purification methods.
Some of the benefits of iWave include:
It's a proven technology with over 200,000 installations
Actively purifies the whole house
Kills mold, bacteria, and viruses
Reduces allergens, odors, smoke, and particles
It's maintenance free
There're no replacement parts.
Can be wired so you know it is always working
Installs in any air conditioning or heating system
UL and cUL approved
Three year warranty*
*Some restrictions apply. See dealer for details.
Air Purification with the Air Scrubber
The effects of cleaner air can do wonders for your health and for the comfort of your home. An Air Scrubber contains Active Pure Technology to remove air pollution, surface contaminants, pet dander, odors, dust, and more.
Mohr Air Conditioning is excited to offer the installation of the Aerus Air Scrubber. Using Active Pure Technology, the Aerus Air Scrubber attaches directly to your HVAC system's ductwork to remove air and surface contaminants, resulting in a clear, healthier and more efficient home. Start breathing cleaner air today!
Cleaner Air for Your Home
For long term protection against indoor air pollutants, Mohr offers a range of services and products to choose from. We can provide any of the following to help you achieve a cleaner indoor environment:
If you're not sure which air quality control products your home could benefit from, schedule a consultation with a Mohr HVAC specialist. Whether you need a humidifier to freshen up the place or a fresh air ventilator for a space with pets, the team at Mohr Air Conditioning has the expertise and training to help make your home a safer and more comfortable place to live.