How to Keep Your AC Clear of Debris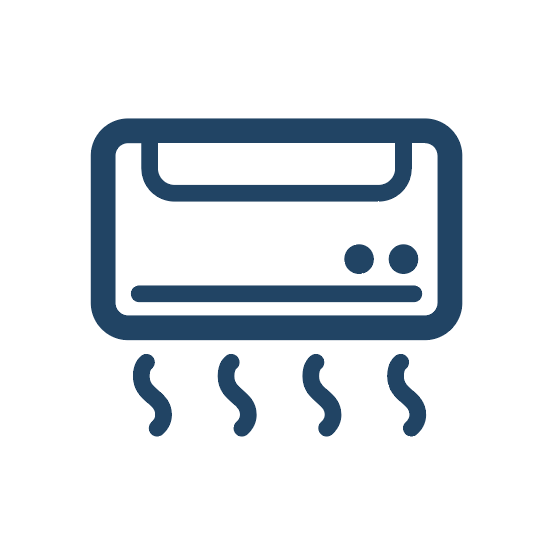 June 01, 2021
From critters to leaves, there are a variety of obstructions your outdoor air conditioning unit can face. We can't watch this vital system at all hours of the day, but there are some tips and tricks to keep it clean. Don't neglect this part of maintenance for your unit. Reducing the amount of debris around your outdoor system will help uphold the high level of efficiency your system should run.
Plus, you'll be able to experience the effortless cooling of your system for longer as these maintenance tips help prolong the life of your system. For these benefits as well as money-saving advantages, follow our advice about keeping your AC clear of debris.
Trim the foliage around your yard.
The most common obstructions found in our customers' outdoor units are leaves. Sticks, leaves, and even rocks can be blown into the condenser coil during storms, and often you won't know something is in there until you notice your AC working harder than usual.
The best advice we can give you is to do a little landscaping around your property. Trim bushes, clear small stones if you can, and rake leaves that litter your yard. Additionally, your unit should have at least two feet of clearance around it to operate efficiently.
Mow your lawn.
Grass is a barrier that prevents your system from maintaining decent airflow, which allows warm air to be exhausted out of your home. On the other hand, when you mow your lawn, use an attachment on your mower to collect the clippings or blow them with a leaf blower away from the system.
Cover the unit.
Go the extra mile and cover your system with a tarp or hail guard. If you end up securing a tarp over your unit, be sure to turn the system off while it's covered since the unit can overheat. There is such a thing as a leaf guard, which allows the system to operate but filters out leaves and clippings using a breathable mesh.
Keep it clean.
You can check for debris yourself! By removing the side panel of the unit, you gain access to the interior components. Once you're in there, you'll be able to see any debris that might have gotten lodged in-between parts. Check this area after severe storms or every season for quality assurance. You'll be able to reattach the panel and have peace of mind that your air conditioner is running smoothly.
Dirt is another villain of your HVAC system, but there are some parts of your unit you shouldn't mess with. Mohr offers preventative maintenance that lets the experts deal with the dirt and grime of your AC. If you need one of our professional and thorough services, we'll be there.