Spring Cleaning: Don't Forget Your Air Conditioner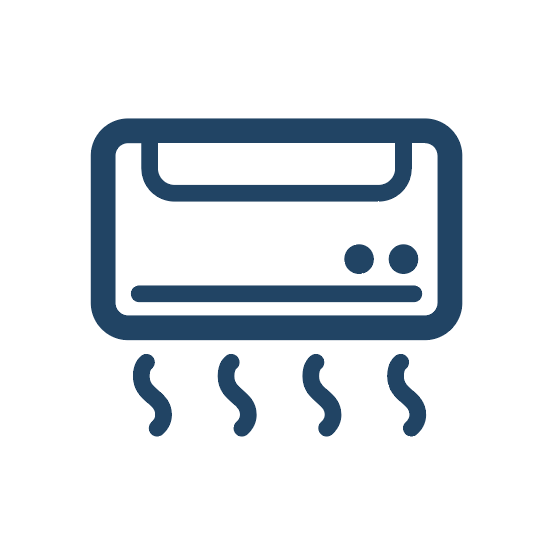 March 25, 2021
Our techs know how good it feels to dump old documents and shed the unnecessary clutter that fills up their homes. Spring cleaning can be extremely satisfying, but many homeowners don't experience the joy of crossing their HVAC system off their list as well. This time of year is all about the relief of a home that's clutter-free and ready to take on any challenge.
Just like the rest of your home, your cooling system requires the same attention to maintain your family's comfort year-round. You can expect this year to be just as hot, if not hotter, than the last. Luckily, spring cleaning for your air conditioner doesn't mean you have to physically clean it. We do that for you!
Still, there are other ways to keep your AC in the best possible shape. For a comprehensive spring-cleaning guide for your HVAC, refer back here.
Change your air filters
Air filters are the Roomba of your AC and furnace. They limit how much dust passes into your system and out through your home. These thin sheets of fibrous material reduce the strain on major components that would otherwise be clouded with dust.
Because of the preserving effects your air filters have on your HVAC's long-term health, it's crucial to change the filter every couple of months or according to the instructions on the packaging. All you have to do is pop out the dusty one and insert the new one, and you're done!
Seal your air ducts
In a typical household, about 20% of the air that moves through the duct system is lost due to leaks, holes, and poorly connected ducts. If you have leaking air ducts, you're losing cool air and money.
A duct system that is well-designed and properly sealed can make your home more comfortable, energy-efficient, and safer. Unless you're planning on crawling through your ducts mission impossible style, we highly recommend a professional air duct cleaning service.
Back up your system with indoor air quality technology
Our hot and humid Arkansas climate allows beautiful trees and wildflowers to thrive. The downside to our environment is the extreme amount of allergens floating through the air outside and in our homes. Not to mention the other contaminants that result from outdoor pollution.
Mohr offers specialized indoor air quality equipment for additional protection, many of which are 100 times more effective than the typical air filter. Depending on the size and needs of your home, we can fit you with the perfect system.
Soon, you'll be breathing cleaner, fresher air.
Install a programmable thermostat
If you don't have one already, a programmable thermostat is a game-changer. Trouble with energy bills? This type of thermostat can help. Want to make heating and cooling infinitely easier? This is it.
With a programmable thermostat, you can tell your home exactly what temperature you want when you want it. The luxury of comfort is really what you're installing, and it is worth it.
Schedule your annual tune-up
Spring is the perfect time for an air conditioner tune-up. After a whole year of keeping you comfortable, your AC's components will be worn and in need of service. One part, your outdoor unit, needs to be free of any debris and corrected if the fins are bent out of shape.
Tune-ups do wonders for your system. Maintenance from Mohr gives your system the refresh it needs to keep your home cool when it's severely hot out. Plus, you'll see the energy efficiency benefits on your utility bill.
Spring cleaning for your air conditioning system protects your home all year long. Call Mohr today for help getting your home ready.